Retractable Awnings
YOUR SHADE SOLUTION-SUN OR SHADE WHEN YOU WANT IT AT THE TOUCH OF A BUTTON!!!
We carry a few lines of retractable awnings to attempt to cover all needs and situations, the Perfecta, Sunsetter, Alutex and the Bel Aire. All lines of awnings come motorized, have a remote control, have hand crank in case of power failure, and an 18′ power cord. Each motorized retractable awning has the additional options such as a wireless wind sensor, aluminum hood and drop screen. Most of the motorized retractable can be installed using wall brackets, soffit brackets, roof brackets or rafter brackets. A salesperson would need to come out measure and assess what would be needed for the installation. Each awning has a minimum height requirement of 7'6″ and needs a clear 8 inches of mounting space. We only install awnings we sell.
Click here for more information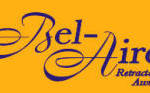 Click here for more information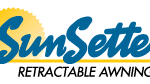 Click here for more info!

Click here for more information