Storm Doors

Starlite- Self Storing
Deluxe- Full View
Deluxe- Self Storing
Deluxe- One Lite
DT Storm Doors 650, 700 & 750
DT Series door frames consist of jamb, head,
and sill members fabricated from extrusions
having minimum depth of 1 1/4″ and 2 1/2″
wide. Corners of master frame are mitered
and joined by stamped steel plated gussets.
Doors are pre-hung with Z Bars equipped
with aluminum hinges featuring double
bushed bronze oilite bushings.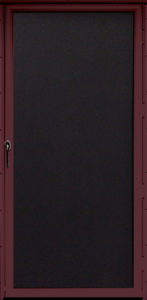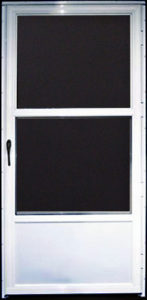 STANDARD COLORS:
CUSTOM COLORS:
Black
Burgundy
Hunter Green
STANDARD SIZES:
2'8″ x 6'8″
3'0″ x 6'8″
(custom sizes available)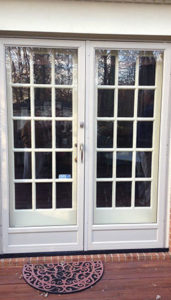 *Storm Doors can be converted to French Storm Doors.