Bahama Shutters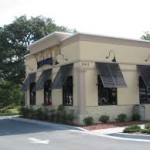 When it comes to protecting what matters most in your life- your family, your home and your business, you should demand the highest quality and most reliable protection you can find. When families and businesses look to protect their investments, they look to Lanier aluminum Products.  With the introduction of Eyewall Armor®, Lanier Aluminum Products is proud to offer you a line of shutter designs that are convenient, easy-to-use and will provide years of secure, reliable protection against the roughest weather conditions, year-round.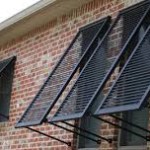 All of our Eyewall Armor® products have gone through rigorous research, development and testing to be the strongest and most durable hurricane products on the market. The Eyewall Armor® FullView Bahama Shutter surpasses both Florida Building Code HVHZ & non-HVHZ requirements, and is fully HVHZ & ASTM (the most rigid testing standard in the nation). The Eyewall Armor® FullView Bahama carries Florida Building Code HVHZ, non-HVHZ approvals and Texas Department of Insurance evaluation.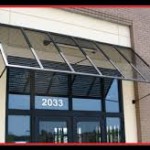 To add a stylish touch with a tropical flavor to your home or business, look no further than Eyewall Armor® FullView Bahama Shutters. These shutters offer superior and reliable storm protection against the worst storm conditions, including high winds and flying debris, with simple and minimal preparation. Their decorative appeal also makes windows appear larger and gives a stylish presence to residential or commercial buildings. Unlike conventional Bahama Shutters, the Eyewall Armor® FullView Bahama Shutter employs articulating louvers that offer the best outward views, with the ability to close and prohibit large volumes of air from pressurizing the structure.