Replacement Windows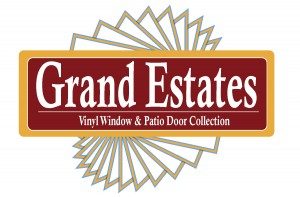 Lanier Aluminum Products offers a full line of Vinyl Windows from all the leading manufacturers your clients have grown accustomed to seeing in the Southeastern market. Whether you are looking for brand specific or simply the most cost effective option for your customer, let one of our sales representatives assist you in making the correct choice by educating you with the different brands we carry: PGT, Custom Windows, Amcraft, and more. Our Vinyl Frame Windows not only add beauty and value to your home but increases the energy efficiency which helps reduce your energy costs. When ordering any style Vinyl Window with Lo? 366, inquire about any potential compliance with ENERGY STAR and Green Building standards. These windows are also AAMA and NFRC certified.
Unlike wood sashes and frames that split, rot and require regular painting, vinyl frames are highly resistant to all the environmental factors that limit the life of wooden frames. Vinyl's superior insulation keeps the frame tight and intact, without swelling or warping.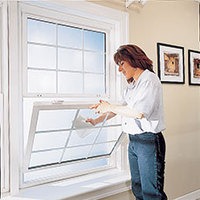 Benefits of Impact Rated Windows:
•  Reduced Insurance Rate
•  Hurricane Protection
•  UV Ray Protection
•  Energy Efficiency
•  Safety & Security
•  Noise Reduction
Amcraft Building Products has an assortment of building products that will appeal to both homeowners and contractors alike.  Find the products you're looking for with the options you want without compromising on quality.
Our products come from high quality manufacturing and offer energy efficient benefits and reliability.
Amcraft's products include:
Grand Estates Vinyl Replacement Windows
Grand Estates New Construction Vinyl Windows
Grand Estates Coastal Impact Vinyl Windows
Grand Estates Replacement and New Construction Vinyl Patio Doors
Grand Entry Steel and Fiberglass Entry Doors
Grand Entry Storm Doors
You can also rest assured because all of Amcraft's products are backed by outstanding warranties giving you peace of mind when you choose to make our products a part of your home.